Our Utility & Telecom Team & Partners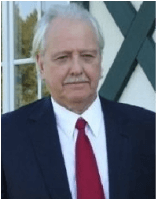 Paul Reed Steberger 
Paul Steberger began his telecom career in the 1970s with Executone. In 1982, he transitioned to Sales manager for telecom interconnect company formed by a successful businessman in Wyckoff New Jersey. With One technician Paul built the business into one of the largest interconnect companies in the Northeast, growing to 14 employees, and an impressive 1400 customers. Metrotel became one of the top producers for Alcatel Thomson throughout the 1980s. Paul sold his interest in 1990 and began two successful ventures. Applied Utility Auditors LLC has succeeded in securing over a million Dollars of refunds, and savings to many companies over the last 25 years. Applied Telecom Solutions consults in communication solutions, and reduced costs for businesses. Paul Steberger graduated from Bloomfield College and resides in New Jersey, and Holmes Beach, Florida.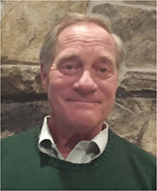 John Hattrich, Applied Utility Auditors LLC. John has over 25 years' experience in commercial property management, shopping center consulting, construction, and redevelopment, and due diligence. As the former senior vice president of both property, and asset management for New Plan Excel, a strip center developer with over 350 properties, and 3.3 billion in assets, and the former president of Pembrook Management [Corporate Property Investors] with a portfolio of 21 super regional enclosed malls, he has proven himself in the real estate market. He has coordinated the set-up process for budgets and capital spending, and restructured property management departments maximizing personnel, and reducing costs. Another career highlight was his performance of an operational due diligence for the proposed purchase of Houston Galleria, Houston TX, and Phipps Plaza, Atlanta, GA.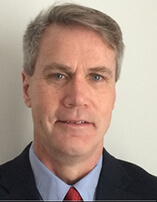 John Brett is an entrepreneur whose passion takes business ideas and turns them into reality. After spending a decade on Wall Street, he decided to take the reins and start his own business ventures. John started his own co. three and a half years ago as a Workman's Compensation Premium Recovery Company and expanded it to a full service Cost Recovery and Management Firm. He developed a unique business model that allowed substantial and quick growth. Neczus pairs best-in-class Cost Recovery Services and Management Services with unique sales and marketing programs. With agents located throughout the country and nearly five hundred current clients, including multiple Fortune 500 Companies, continued growth is imminent.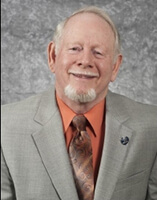 John J. Gallagher, a Graduate of Penn State University, and Managing Partner at Common Sense Technologies LLC, has been consulting with businesses since 1989. His knowledge and experience has helped many small, medium, and enterprise businesses evaluate their options, and implement well thought out strategies to improve their bottom line. This was not just by implementing lower operating costs, but by improving efficiencies and productivity. This strategy is even more important as we enter the age of Cloud Technology, with its emerging solutions, and also planning how to best incorporate this new technology into your environment. John has been a member of Channel Partners, an industry trade organization for about 15 years, and sits on the Board of Advisors for several Service Providers.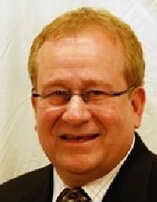 Howard Hoffman; Enterprise Technology Advisor at Evolve IP, LLC is considered by industry colleagues to be a thought leader in Integrated Security, Hosted and Premise Based Telephony, Infrastructure as a Service (IaaS), and both Local (LAN), and Wide Area Networks (WAN). Howard has helped several International, and Multi Location Companies replace Premise Based Telephone Systems from various manufacturers with a single Enterprise Wide Hosted PBX Telephone System that was able to drastically reduce Operating Costs while increasing Productivity. As well, Howard has helped single, and Multi-Location Companies move their Servers, and Desktops into Cloud Based Data Centers that resulted in decreased Operating Costs while ensuring Business Continuity, and ease of Disaster Recovery making Applications available anytime from anywhere.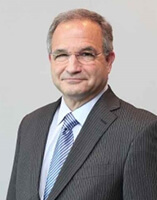 Barron S. Wall, ARM, PMC, Managing Associate, ICA Risk Management, joined ICA in 1973 and oversees the activities of the firm and its consultants in providing risk management consulting services to ICA's domestic and international clientele. Because of the ever increasing complexities in today's business environment, Barron focuses on the changing needs of ICA's Clients to develop risk management consulting services uniquely tailored to meet their requirements. Barron is the creator and custodian of ICA's comprehensive Library and Research Center, and he acts as Project Leader on ICA seminars. Barron often speaks before a variety of professional organizations, and authored numerous articles and columns in reputable periodicals that are also available in ICA's Media Center.