TELECOM • SYSTEM DESIGN & INSTALLATION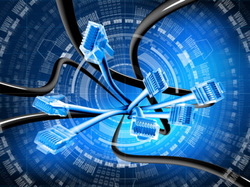 Telecom System Design
Whether you have 5 phones in an office or 5000 phones in 20 offices, we can help find the right system for you by analyzing factors such as internet requirements, data communications, fiber networks and connections. We offer VoIP EPBX & Key System Design and Installation.
Telecom Equipment Installation
We know all of the equipment requirements for voice, data and wireless technologies, as well as the best service providers for a business your size. Navigating the road toward a more efficient, cost effective telephone solution is easier with an experienced guide.